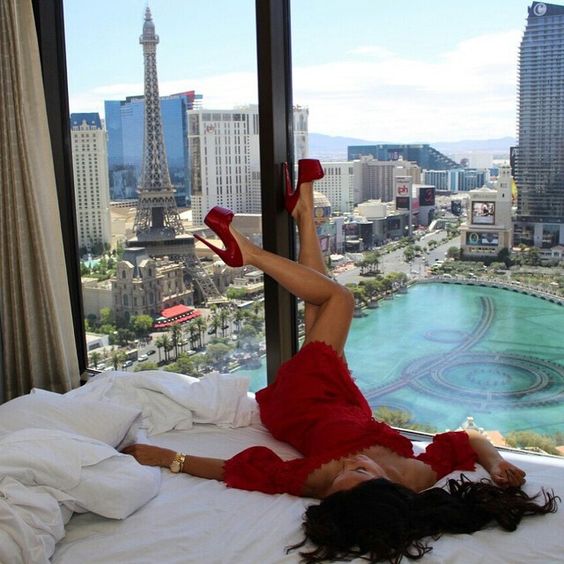 Being a Sugar Baby is easy and all about "looking hot," right? Wrong. It is a common misconception to think that Sugar Babies' only job is to be sexy and do whatever her Sugar Daddy tells her to. But the reality is more complicated than that.
Being a true Sugar Baby can indeed be a lot of work. Keeping yourself and him happy isn't always a walk in the park. It takes a lot of physical, mental, and emotional strength and maturity to find the sweet spot within your relationship and keep a healthy balance for as long as possible.
We at Sugardaddie.com make meeting new Sugar Babies and Sugar Daddies possible, but we also like to keep our customers informed about these arrangements and make sure this type of love lasts.
Here are some of the most important rules that can contribute to becoming a long-term Sugar Baby.
Always Be Straightforward
Most Sugar Daddies are successful men who value honesty, efficiency, and diligence, which is exactly why they choose sugar dating over regular relationships. They don't like to waste time on empty deals and arrangements that are not straightforward right from the start. This is why a Sugar Baby who seeks a long-term commitment must respect his needs and expectations, and be as open as possible from day one.
Getting Comfortable Is OK, Getting Too Comfortable Is Not
It is important to never lose track of what your relationship really is. Becoming a long-term Sugar Baby is a wonderful thing, but this is when things can get a bit tricky. Feeling comfortable with your man is a logical step forward, but make sure you don't get too comfortable and start putting less effort into your relationship.
The way you dress and behave should always remain at the "beginning of the relationship" level! Never slack off and always strive to be your best-looking and best-behaving self.
Outline An Agreement, and Be Specific  
Making an agreement that is mutually beneficial is the right way to build a Sugar Baby – Sugar Daddy deal. If this agreement is as specific as possible, it will help you strengthen and solidify the terms of your relationship.
Crucial aspects to consider:
How frequent your meetups would be.

What time of day (or night) you will be meeting.

For how many hours?

The venue where you will meet each other.

What you will be doing during your date. Movies, a play, lunch, partying, a weekend-long getaway?

Will you be seen together in public?

Long-term aspects of your relationship: How long do you expect (or want) your arrangement to last?

How and when will you be getting your payment…
Agree On A Deal-Breaker
Talk about what both of you consider a deal-breaker might be and then try not to do those things.
Consistency Goes A Long Way  
Once you've made your agreement as specific as possible, you both must work hard to follow the rules and stay as consistent as possible.
Something can always crop up, but do your best not to:
Cancel on your Sugar Daddy

Change the terms of your arrangement whenever you feel like it

Ask for more money before it is time, etc.
Discretion Is A Must
Being discreet about your relationship with a Sugar Daddy is paramount when it comes to dating powerful and high-profile Sugar Daddies. Play it safe and always follow his lead about the level of your exposure. Never post photos of the two of you online, unless you get the green light from him.
Don't Get Too Attached
Much like it is good to feel comfortable, but bad to get too comfortable within your relationship, having some feelings towards your Sugar Daddy is perfectly natural, but getting too attached may lead to major disbalance in your arrangement.
BONUS TIP: Learn From Him
Enjoying all the benefits of your Sugar Baby – Sugar Daddy arrangement is a given, but why not take further advantages of dating a successful and wealthy man? As time goes by, try to learn from him and figure out how to utilize his experience, expertise, and influence in order to move up on the social scale yourself.
Your Sugar Daddy isn't only your lover, he's your mentor, advisor, confidante, and a friend.
For all of you seeking a similar arrangement, our Sugardaddie.com platform for meeting new Sugar Daddies and Sugar Babies is always open for fresh customers!