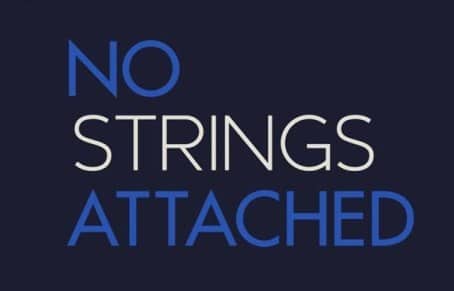 More than ever before people have begun using acronyms in order to save time and effort especially when texting, or pretty much any use of the Internet. Phrases such as "Oh my God" and "Laugh out Loud" have been replaced in our language by OMG and LOL.
For many, these acronyms have even become part of our daily speech patterns. There are however some acronyms that are specific to the online dating world and may not be as common as the one's just mentioned but they have precise significance. So what does NSA mean when someone suggests it during an online conversation?

The term NSA is most often used when discussing a type of relationship someone is looking for. It quite simply means "No Strings Attached." It can often be used outside of online dating such as when someone is offering something to someone else, but with nothing expected in return.
When discussing what NSA means in terms of dating or a relationship it has come to be used as a term signifying that no commitment or obligations are expected and the individuals can do as they please. That may mean dating other people or nothing more than spending time together for whatever reason and then going their own way as either sees fit.
However, and there always seems to be a however when trying to understand this type of relationship and essentially what does NSA really mean? In reality an NSA relationship is actually not about a relationship at all! It most frequently is used to refer to a hook-up or one night stand with no guilt or obligation.
Although the use of the No strings attached acronym, 'NSA' most commonly refers to hook-ups, it is also frequently used on the popular online dating sites, especially the Sugardaddy themed ones in which the individuals are seeking what is also called a mutually beneficial relationship. What does NSA mean in those circumstances? Well, you may just have to join one of these sites to find out!