Remember that show on television in which the millionaire bachelor has to decide which of two dozen girls he would give a rose to at a special ceremony, and thus allow them to continue to compete for his affections? Well, although that show may have not had a great deal of reality to it (why they call it a 'reality show' I will never know!) the one thing that was quite real is the ratio of beautiful young girls trying to walk off with her very own millionaire bachelor.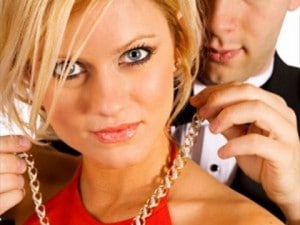 A millionaire is not something that is readily available to all, and as such, the competition is tremendous. Just as the millionaire bachelor is at the pinnacle of the desired dating pool, those wishing to enter into a relationship with him must have a significant edge as well.
A great example of such an edge may be found on the Internet, merely by looking at the various sites catering to online dating. These general, all inclusive dating sites will certainly have a substantial volume of members, however if you are looking for something special such as the millionaire bachelor or a gorgeous, vibrant young woman, this may be tantamount to walking into a library and looking for a specific book without a card catalog to guide you. In order to locate something exceptional you must look at those websites which are specific enough to be designated a millionaire dating site while exclusive enough to cater to only the crème of the crop of the dating population.

The millionaire bachelor does not necessarily need to be the best looking guy in the world, and the fact is, and quite often, he is not a bachelor either, however he exudes confidence and control over his surroundings, and his financial resources ensures that the world is his playground and only the finest will suit him. This includes his dating habits as well. The millionaire bachelor will be seen driving the finest automobiles and dining at only the most exquisite restaurants, so why should he settle for anything less than the most beautiful and alluring of women. But it will take more than mere beauty to capture the heart of the millionaire bachelor; it will take intelligence and cunning as too.
The core concept of what is trying to be described here is merely that if there is something in life that you deem special, it will take effort to obtain it. If it were easy to acquire, society would not place such a high value on it. The millionaire bachelor is indeed a prize to be desired, and so must be those who would campaign to possess him. Like a fine wine that compliments the perfect meal, those involved in upscale relationships must also compliment one another and preserve an effective balance