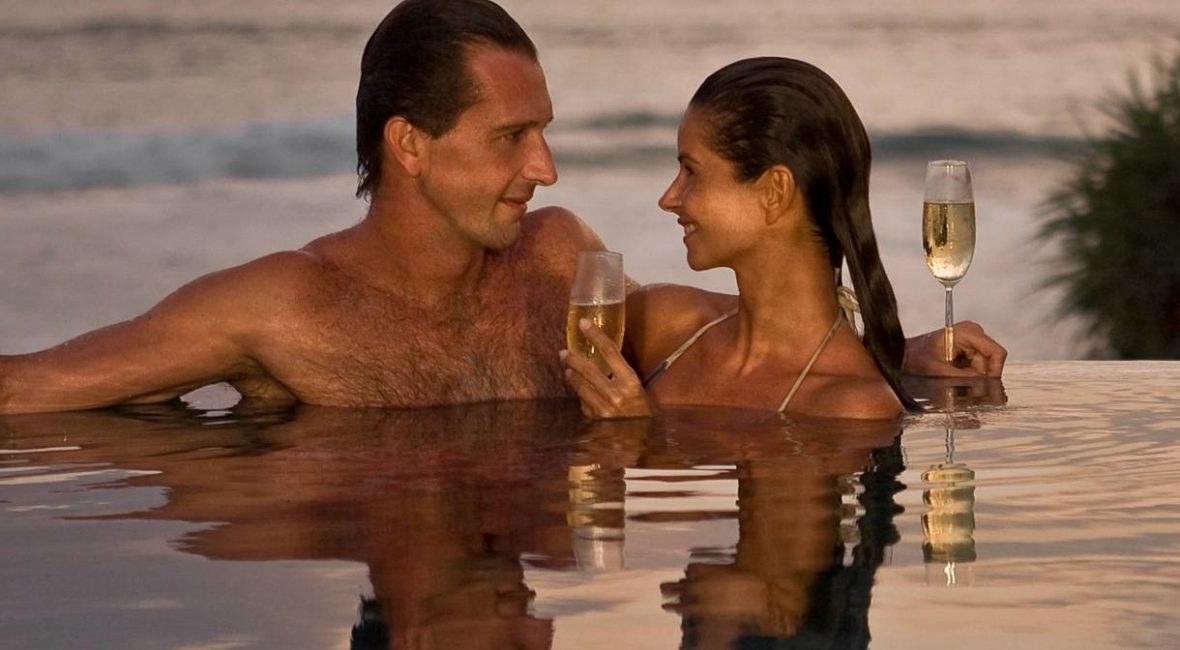 Traditional dating has seen better days. We at SugarDaddie.com know this better than most. Why? Because we have over 5 million members and the numbers just keep going up, which means only one thing – Sugar Dating is slowly but surely taking over the dating scene.
Although traditional dating is still the main option for most folks around the globe, its downfalls are many and it seems like people are beginning to see all the benefits Sugar Dating can offer. In the match between Sugar Dating vs Traditional Dating, we simply have to admit the former comes out the victor.
Let's see why.
Sugar Dating Is Mutually Beneficial
Ideally, traditional dating should also be beneficial for both parties. Both sides should equally work on their relationship and invest their time, money and heart into their life together. However, this is very rarely the case. As it turns out, true love is – in most cases – though real, short-lived.
This is why more and more beautiful young women are deciding to enter the sugar dating game and find a relationship that is truly mutually beneficial. Some ladies do it because they need financial help to put themselves through college or pay the bills, others do it simply because they realized traditional relationships are a thing of the past. Whatever the reason, Sugar Dating has proven to work best for both sides and the benefits speak for themselves.
Also, we are not talking about financial upsides only, as money and gifts are not the only rewards sugar babies reap. These women are also receiving priceless mentorship, experience, and networking – benefits that often prove to be crucial in the long run.
All The Downsides Are Omitted
In other words – no strings attached! In a sugar dating arrangement, all those annoying and often unfixable problems are nonexistent. A sugar daddy and a sugar baby enter a relationship which terms are very clear and mutually agreed upon, so in most cases all the unnecessary downsides of a vanilla relationship are out of the picture.
Of course, if emotions are to emerge and the two decide to bring their "friends with benefits" type of relationship to a higher level, they are free to do whatever they feel is the right thing to do.
Monogamy Is Not A Thing In The Sugar Dating World
If you want to avoid the number one reason why most marriages and monogamous relationships fail – which is of course infidelity – then you should definitely consider Sugar Dating. Unfaithfulness, broken hearts, misery, and anger, all these are quite common in vanilla relationships, but when it comes to sugar daddy and sugar baby arrangements, the exclusiveness is never the basis for your relationship (unless it was previously mutually agreed upon by both parties).
Some sugar babies date more than one sugar daddy at the same time, and that is perfectly normal (and quite fun) in the sugar dating scene.
Sugar Dating Is Based On Honesty (But Really)
Although it might feel a bit paradoxical, sugar dating arrangements are much more honest than conventional relationships. Regular marriages and relationships are more often than not interwoven with distrust, dishonesty, lies, and cheating.
On the other hand, we sugar daddy-sugar baby relationships in which there are no grey areas and everything is out in the open. In the end, sugar baby will get what she wanted, and so will the sugar daddy. All cards are on the table at all times and each person knows exactly what to expect.
You Get To Have A Clean Break When The Time Comes
We all know how hard breakups in traditional relationships can be. However, this is usually not the case in the world of sugar dating as in most sugar daddy-sugar baby relationships the notion of "breakup" is far more simple and almost always discussed right at the beginning of the arrangement. This means there are no surprises, no drama and no heartbreaks once the arrangement reaches its end.   
We at Sugar Daddie offer you the world of opportunities in the sugar dating world. Whether you are a sugar daddy looking for beautiful young women, or you are an aspiring lady looking for a true mentor and a lover, feel free to make an account on our successful sugar daddy and sugar baby meeting platform! We can make your dream a reality!