Tired of mindlessly wandering around the dating pool, unsure of what you're looking for, but knowing you just haven't found it yet? When all else fails and you feel like you've tried everything, consider interracial dating. Why restrict yourself to your own ethnicity when you can expand your search for love and build your own Kardashian dynamic?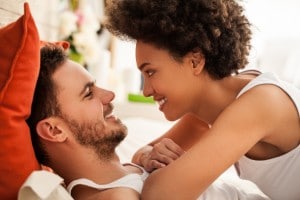 Meeting someone of a racial minority (or a minority individual dating a Caucasian), it can lend itself to a multitude of opportunities; new music, new foods, new culture. Whether your choice is meeting Latino women or you wish to date black women there are many positives in interracial dating.
Being in an interracial relationship will make you stand out, regardless of where you are. You may have known nothing about basketball before meeting your African American significant other, but sitting courtside with your sweetie might give you the confidence it takes to pull it off.


Of course this is very stereotypical but you get the idea and hopefully it stirred some emotion within you! Maybe you've always wondered about the history of hip hop, but were afraid to ask; problem solved when you date a dark-skinned beauty. Before anyone gets offended at this, look at it this way, multicultural dating is just that, many cultures and dating someone of another race or cultural can expose you to a different way of thinking.
Where to find someone that's looking for a bit of diversity? Aside from narrowing your search on the various dating sites, try placing your own new ad in your preferred upscale dating site. Clearly outlining what you desire in a prospective date will be sure to lead to some promising responses.
If it's more of a personal touch that you seek, research your area and a few new hangouts in a new part of town. Consider buying a few issues of Ebony magazine in order to brush up on what's hot in the world of black pop culture. Latin culture is amazing and meeting Latino women may open up a whole new avenue of adventure from food to dance and much more.
The positives of interracial dating are too many to mention, and this does not just mean white men dating black or Latino women, it also goes for the reverse as well. It is not about racism or prejudice but about differences and how we can all learn from others as long as we have an open mind and an open heart. Interracial dating relationships can be looked at by some as an adventure, or taking a bite of the forbidden fruit, but it's so much more about opening up new and exciting possibilities, and those are truly the positives of interracial dating.