Dating can be difficult for men with busy schedules but just imagine how difficult dating can be if you're a single dad.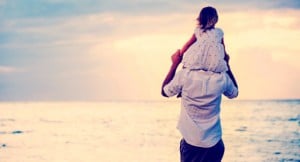 Being a single dad is not the same as being a single guy because you have a responsibility to your children which means finding time to go out on dates can be quite challenging. So what's a guy to do? Well a great way for a person with not much free time to meet someone would be be to join a quality Internet dating site.
What makes online dating so popular is that it's extremely convenient which is perfect for a single dad looking to meet someone. From the comfort of your very own home or office an individual can interact with other members. The selection of people to choose from is also much greater than any singles bar or club you may happen to visit.
Joining a quality dating site such as sugardaddie.com is quick and simple and requires writing a profile which is a description of yourself. If you are a single dad, it would be a good idea to mention in your profile that you do have children so that you may attract single women who have no problem with you being a father.
One thing to keep in mind when dating as a single dad is that the single women you date not only have to get along well with you, but they has to also be welcomed by your children. It would be a good idea to sit down with your children and ask them what they think of the person you are dating. It is important that your kids are involved very much in your social life because
you don't want them to feel neglected now that you've found someone new in your life.
The best thing a single dad can do when dating women is to be as honest as possible with the women you meet and with your children. By being honest you'll put yourself in a position to be in a relationship that will have the best odds of lasting a long long time.
Being single and being a dad does not have to be the end of your social life but rather the beginning of a new and exciting life for you and your children!