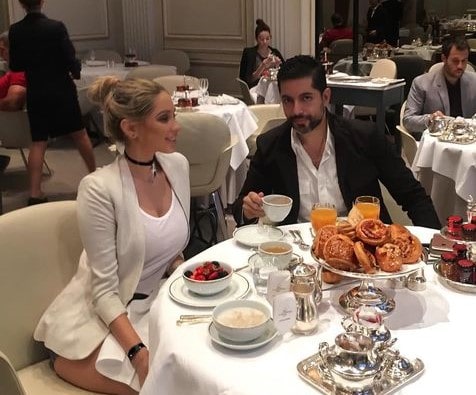 If you've ever been thinking about dating a married woman, we are here to give you some great information that can keep you from entering into an extremely emotionally draining ordeal. However what we will not be doing is giving opinions on the morality of such an arrangement. When a single man dates a married woman it can be considered an illicit affair with no strings attached, but the temptation is usually there to turn it into something that it can never be, a long term relationship.
Okay, now that we have that disclaimer out of the way let's get to the nitty gritty of what to expect and how to begin. One of the first things you need to do when dating a married woman is to dress to impress. When she believes her husband has started taking her for granted, the fire in the relationship begins to dwindle down to just an ember so she is not looking for just another ho hum guy. She already feels she has that at home so she is looking for someone well-groomed and mysterious, especially if she is about to consider a sexual relationship outside of her marriage. Remember, this is called cheating for a reason!
A married woman in search of an illicit affair is probably looking more for an arrangement than an emotional bond, although the many conversations you will have may lead you to believe you are actually lovers. Don't let the temptation to think that there is more to this than a no strings attached relationship cloud your judgement. She most likely will not leave her husband for you.
A good rule of thumb when thinking that dating a married woman brings enough intrigue and excitement to suit you, it's best to let her come to you to begin the process. If she is the one who actually initiates the affair you may at least have plausible deniability if a jealous husband eventually shows up. She may very well tell you that she and her spouse have a dysfunctional relationship, and that may very well be true, but as a single man having a sexual relationship with a married woman you may want to reconsider which relationship is more dysfunctional.
So, there she is, sitting at the edge of the bar or in a secluded corner and you just know she is looking for something. One thing of which you can be somewhat certain is that she is not looking for a commitment. She is already in a long-term commitment and probably does not actually know what she wants other than a no strings attached extra-marital affair. She does not think of herself as a cheating wife but as a woman merely giving into temptation due to the loss of passion at home.
Her emotional bond is still with her family and she will never put her kids and family ahead of you, no matter how emotionally draining her ordeal is. There are two more important things to remember when you are dating a married woman, ninety percent of the time she will not leave her husband for you and that when she goes home at night she is still crawling into bed next to and probably also having sex with her husband. In fact the most likely scenario for this arrangement for the future is that there is pretty much is no future in dating a married woman. As a single man, think with the body part that actually thinks!