The dictionary defines an aphrodisiac as some type of food, drink or even drug that when taken can stimulate sexual desire.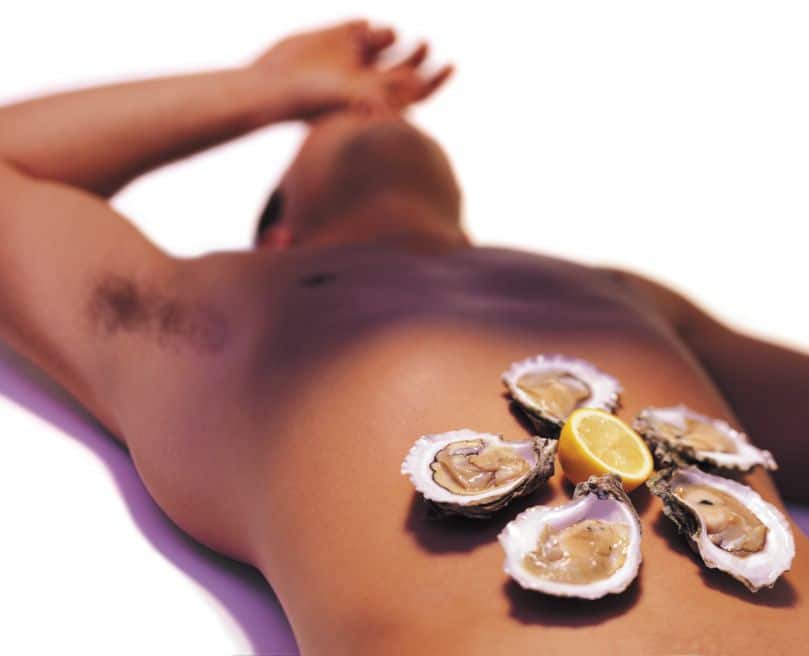 This doesn't mean that ingesting a little bit of a date night aphrodisiac will immediately make you the envy of pornstars everywhere, but there is always a bit of truth behind the myths. We will be discussing aphrodisiacs to try on a first date, so we will not be discussing illegal drugs or over the counter concoctions found at the neighborhood sex shop. Instead let's just talk about a few things that you can easily try on a first date to try and push things towards an intimate encounter.
What do Oysters and Pine nuts have in common? The common denominator is Zinc. Foods that are packed with Zinc can really boost your libido, and although eating oysters to increase sex drive has been a running joke in Television and the movies, there really is scientific fact to back it up. Zinc is a Mineral that can increase the production of testosterone which in turn boosts the sex drive. So you may think about going to a raw bar and eating oysters as an aphrodisiac to try on first date. You may be pleasantly surprised by the results.

Foods that increase circulation are a great possibility and a dinner date at a Mexican restaurant might be just the ticket to enhance that warm and fuzzy feeling. Hot Chili peppers should be on your list of those aphrodisiacs to try on a first date. The must be something to it as we always here about those hot blooded Latins! Hot Chili Peppers have a chemical in them called Capsaicin that is used in many arthritis and muscle ache creams so they can really enhance blood flow to some intimate areas of the body.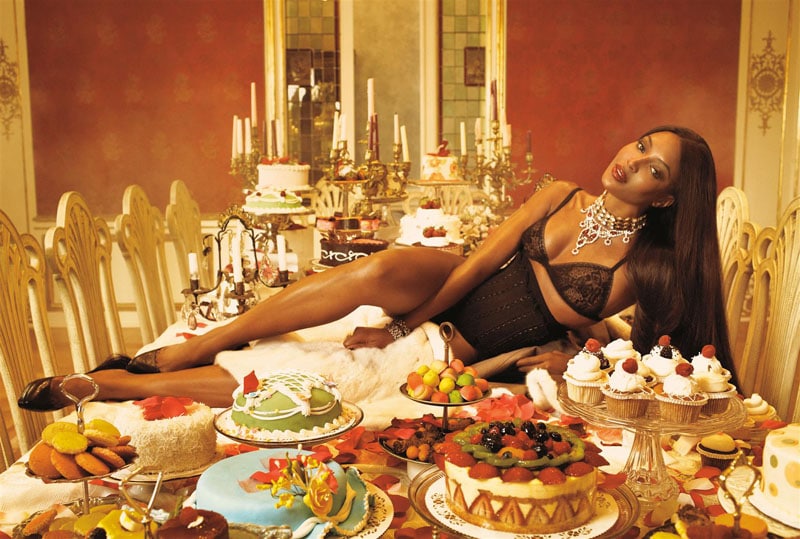 Another essential for a first date that can also act as a potent aphrodisiac is a bottle of red wine. Ordering a bottle of a decent red may seem very, ordinary but aside from the general relaxing qualities of wine or alcohol in general, there are a few other benefits that you should be aware of. Grapes have within them an antioxidant called resveratrol which scientists say can increase estrogen production which can increase the libido and assist female lubrication.
We've chosen these three aphrodisiacs to try on a first date as they are easily found in food and drink in most restaurants. Since the majority of first dates occur with a dinner leading the way these foods are readily available without having to say why you really want to try it. It is also important to remember that many non-food related aphrodisiacs are available at drug stores and sex shops, but many can do more harm than good and some may even be illegal. So, if you really want to do everything that is morally (and legally) allowed to hope for a very happy ending to your initial evening with someone special her are 3 aphrodisiacs to try on a first date that may do the trick and at the least taste great!