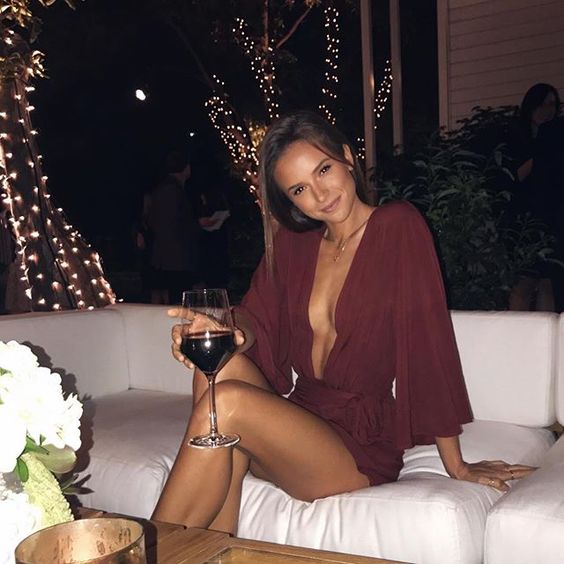 When you think about it, the fulcrum of every successful relationship is an arrangement of some kind. It doesn't matter if it is business, friendship, love, or the combination of all these, any relationship is essentially an arrangement between two parties.
Much like business partners sign agreements that outline their objectives and business plans, romantic relationships can only work out if the two people involved agree on what they want from this two-way street.
This is especially true for modern Sugar Daddy – Sugar Baby arrangements that are slowly but surely ceasing to be mere taboo.
In this day and age, Sugar Daddies looking for Sugar Babies (and vice versa) is far from being a rare occurrence, which just goes to show how far we have grown and evolved as a society. With that in mind, let's delve a bit deeper into this.  
What Are Sugar Daddy – Sugar Baby Arrangements?
In a nutshell, Sugar Baby Arrangements (or Sugar Daddy Arrangements) usually involve a Sugar Daddy who provides financial assistance to a Sugar Baby. Types of these arrangements, or Sugar Relationships as some call them, may vary depending on the degree to which a Sugar Daddy can take care of a Sugar Baby. To be as blunt as possible, this is typically proportional to how much the Sugar Daddy makes, how often he spends time his Sugar Baby, and what exactly is the Sugar Baby getting in return.
The type of Sugar Baby Arrangements depends on the following factors:
The length of the relationship

The duration of dates

The frequency of dates

The goals and needs of both parties
Types Of Sugar Daddy Arrangements
Although there can be numerous types, shapes, and sizes of Sugar Daddy Arrangements, pretty much all types of these romantic deals involve a Sugar Baby spending time with a Sugar Daddy for some kind of reward. And although these arrangements may seem like a rather one-dimensional thing, there are numerous types of Sugar Daddy Arrangements that can be as intricate as the couple wants them to be.
Most commonly agreed on traits of sugar baby arrangements include:
No-Strings-Attached: Casual relationship, non-exclusive

Mutually Beneficial: Mentoring, companionship, support

Short-Term: 60% seek arrangements 6 months or shorter

Upfront: Pre-negotiated expectations and boundaries
However, there are many other types of Sugar Relationships that emerged throughout the years. Here are just some of them:
Gift Me
This one is quite popular among the newcomers who are just entering the scene and are not 100% sure they are up for it. Gift Me arrangements are entry level, basic and typically uncomplicated agreements that are a good choice for sporadic dating and folks looking to add spice to their daily lives.
Card Me
Card Me arrangement is similar to Gift Me arrangement, only here the Sugar Baby receives a gift card to an agreed value, which she can later use to pick out her own gifts. Neat.
Home Me
This one is the big leagues! In a Home Me arrangement, a wealthy Sugar Daddy buys his Sugar Baby a house or an apartment and transfers the deeds into her name.
Cash Out
Within the Cash Out arrangement, Sugar Daddies looking for Sugar Babies simply pay their 'customers' in cash in order to avoid a paper trail. This one is discreet, safe and solves any problems around the sharing of personal details.
Educate Me
This agreement typically involves the Sugar Daddy making regular monthly payments aimed at supporting the Sugar Baby's education. Monthly meet-ups are the best fit for this setup.