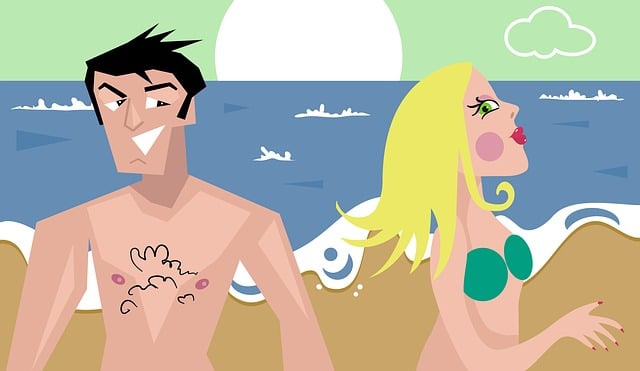 There are two questions that are as old as humanity itself: What is the meaning of life? and How to get women to chase you? If you ask us, these two crucial subjects intertwine quite a bit, and we are here to talk about the latter.  

Contrary to what most men tend to believe, not all women fall for jerks. The ultimate truth is that women like challenges and are more attracted to men they have to win over, and less attracted to men who throw themselves at every beautiful girl who gives them even a smidge of attention. Women want to be able to earn a man's affection. They want a man who is:
hard to tame

not desperate

not needy
That man can be you if you follow these 8 surefire tips on how to make a woman want you:
Go Easy On The Compliments
Yes, compliments are free, but they are not something that should be thrown around too easily as that's how they (and more importantly – you) lose credibility. Compliments are a strong and quite potent social device, but they can often do more harm than good. This is why you should compliment women only when they have truly earned it.
Also, fake flattery is never something a gentleman should resort to. This way you will only come off as someone who has ulterior motives.
This is perhaps the holy grail when it comes to tips on how to get women to chase you. Listening is never overrated. In fact, it is slowly but surely turning into a lost art. Make sure you don't try to keep the conversation going simply by randomly talking about yourself. Instead, try asking her more questions about her and her life. According to certain social experiments, men who tend to stay quiet and speak least in an interaction are usually perceived as a highly confident and potentially extremely smart.
Don't Always Agree With Her
The chances that the two of you like ALL the same things are quite slim, so never pretend that you are into the things you're not. If she's into Drake's music and likes to do yoga 3 times a week, don't pretend you do all these things as well. Desperately trying to impress a girl will only backfire on you, big time. So, instead of falsely mirroring her interests and taste, be curious and make her talk about them.
Don't Spring For Lavish Gifts Right Away
No matter how loaded you are, try not to shower women with expensive gifts early on. That too can make you seem desperate and can even make her question your motives. Drinks and dinner are fine for the start.  
It doesn't matter how hard you've fallen for a girl, make sure you can control the level of romance you're putting into your new relationship. Yes, most girls are hopeless romantics and will definitely appreciate your gestures, but as long as you are still getting to know one another, make sure you don't start planning out your entire future in your head.
Instead, go out drinking, have fun and see where things go from there.  
This one is closely related to the previous tip – simply let the women around you know that you are not a guy who gets attached too easily and that you like to keep your options open. This will drive them crazy and make them want you even more.
Speak About Your Passions, Passionately
A man without any passions is a dead and empty man. So make sure you mention and passionately talk about all the things that make you get out of bed every morning and why these things make you happy.
The very last tip on how to get women to chase you is to simply get out there and master the game from the first person view. Go out, get online, chat, talk to people wherever you go, visit social events and – ultimately – connect. The more people you know, the more will women think you are important. And there's nothing more desirable than being important. After all, love is a numbers game.
So there you have it. If you think that we failed to mention some things that will make women want you, feel free to mention them in the comments section below. For more articles like this one, and an opportunity to get into sugar dating like a pro, visit sugardaddie.com!