Females who are not in shape tend to be less active whereas athletic women are out there participating in activities and getting the most out of life. Maybe you're an outdoors-man who enjoys hiking, biking and jogging, well if you're dating a non athletic female you most likely will be doing these activities by yourself.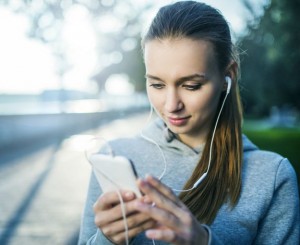 The biggest reason for men to date athletic women would have to be that they simply look amazing
There is nothing more attractive than seeing a female whose body is toned and well proportioned. It's like looking at a work of art in motion. It's also a very good feeling to walk down the street with such a lady by your side.
When dating a single woman who is health conscious, it is important to keep in mind that she probably watches her diet very carefully. If this is the case, your selection of restaurants to take her out to might be limited. Eating healthy and staying in shape requires lots of hard work and discipline so taking her out for a fatty cheeseburger with fries is not an option. You'll most likely impress her by taking her to fine restaurants that serve healthy dishes along with large selections of fresh salads on the menu to choose from.
Athletic women also spend time visiting the gym throughout the week which means you may have to work around her schedule. If you're a man who likes to exercise as well, it might be a good idea to workout with her so that you can both share your common interest together.
Of course no article on dating single athletic women would be complete without mentioning that adult fun can be that much more exciting. Whether it's playing twister with her in the nude or just having good old fashioned intimacy behind closed doors, athletic women do it better!