Give Me 10 Minutes, I'll Give You The Truth About California's Explosion Of Female Owned Businesses Linked To Popular Dating Site.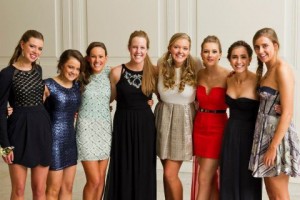 A 2013 study of data taken from a recent US Census shows the states with the most women-owned firms:
The men of Sugardaddie.com did not get where they are today by just throwing away money but by actually investing it where they feel it will do the most good. Noah Van Hochman a former Wall Street executive now a respected business consultant for Sugardaddie.com suggests that "quite often young women (as well as men), don't fully grasp what it takes to open a successful business in terms of obtaining funding and going through the process of incorporating and marketing their fledgling entity."
In 2002, California had approximately 871,000 women-owned businesses and now boasts an estimated 1.1 million. It is interesting to note that Sugardaddie.com originated in the year 2002. Coincidence?
California clearly surpasses most every other state in transitioning Sugar babes into successful businesswomen due not only to the availability of venture capital but the variety of business opportunities throughout the state. From Technology to Aerospace and of course the motion picture industry, California girls can mingle with the movers and shakers and be able to make a pitch in ways men cannot.
Van Hochman goes on to say that "by taking business classes and understanding what resources are available to women entering the business arena such as the Small Business Administration, their chances of success are significantly better." The Sugar daddy dating process, although not for everyone can be a great source of information, networking and even funding for those that want more than just a short-lived upscale lifestyle.
A recent study of California's growth in female owned businesses suggests that many Sugar babes may not only date wealthy men to live an upscale lifestyle, but also to have access to alternative sources of capital and networking, while perhaps even finding a special someone in their life. But very much like the television show "Shark Tank" there is a lot of competition for that limited capital.  Sugar babes must be prepared and knowledgeable as the cost required by investors may be a bit more than they bargained for.