You're at home watching television when all of a sudden you see several sexy women appear on your TV screen. The first thing that comes to mind is how does a man go about meeting such beautiful women? In this article we will cover several of the most popular ways for you to seek out the girl of your dreams.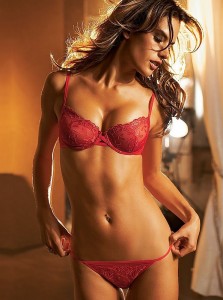 The first thing to do is to get into the habit of visiting places that sexy women tend to visit. The more time you spend at these places, the better your odds will be that you will see and hopefully attract what you are looking for.
The most obvious place to meet people would have to be the night clubs and singles bars. Selecting the right club or bar may take some time as the people who frequent a particular bar can vary greatly depending on the night and location of the club. Once you find a club to your liking, you'll want to try to visit this place as often as possible so that your chances of meeting someone are more likely.
Another popular way to meet people would be to join a gym or fitness center. There are many attractive women who love going to the gym and showing off their bodies as many of these women are single. If you are into fitness, you will most likely have something in common to talk about with some of the people there which makes breaking the ice with your dream girl that much easier.
It's been said that walking your dog is a way of meeting sexy women but if you're not in a well populated area, the chances of meeting someone are slim especially if your dog is not one of those cute little dogs with a ribbon around his head.
Parties, social events, shopping malls and colleges are all great places where you might encounter women for you to interact with so you may want to visit such places.
Supermarkets can be a way of meeting people but trying to look attractive while standing in front of a large display of mayonnaise hoping for a sexy woman to walk by and notice you can be a bit awkward.
The most popular way in recent years for men and women to meet people would have to be online dating which has taking the dating scene by storm.
The main reason for its popularity is that online dating is extremely convenient and the selection of men and sexy women to choose from can be quite large. Joining a dating site is quick and simple and gives us the ability to view an abundance of profiles from the comfort and privacy of our very own home. There are many different kinds of online dating sites that cater to specific categories so there is something for everyone.
As you can see, there are several good ways to go about meeting sexy women but it's up to you make a move. Whether you choose to seek love online or in a bar, your chances are better now than ever before so take some action and start living the life you know you deserve!