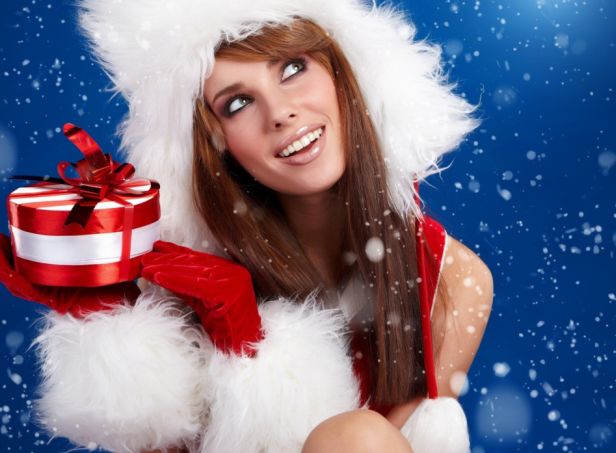 If you are a wealthy man who enjoys the company of those young ladies who are often referred to as Arm Candy or Sugarbabes, you may want to start considering what gifts are in order not for the girl who has everything but for the one that wants everything! Sugardaddie.com, a popular online dating site for the upscale members of society have been monitoring the online forums and have come up with a list of the 5 most requested gifts by Sugar babes on their website.
Steven Pasternack, the founder and CEO of Sugardaddie.com states that "this list is in no particular order, however some items are merely upscale variations of old themes, but we tossed in a few bonus gifts at the end because they even made us sit up and take notice.


1. Designer Estate Jewelry has been mentioned quite often as it seems merely a nice piece from Tiffany's doesn't quite do it anymore for the discerning Sugarbabe. Although the term estate jewelry usually suggests a piece that is preowned, these vintage pieces can be rare and very expensive, especially if there is a juicy story behind them and who previously owned it.
2. "Personalized Vacations are another gift that has been getting quite a lot of mention" according to Pasternack. "Not just your run of the mill tropical vacation or stay at a 5 star European resort, but the kind you see on Memes floating around on Facebook." Tropical vacations that are secluded, limited in supply and remote are in demand, especially when combined with your own staff to cater to your every whim.
3. This next of the 5 most requested gifts by Sugar babes may seem a bit strange but young women are asking for this in increasing numbers, this highly sought after gift women are wishing for from Sugardaddies is the gif of Health Insurance. Granted it may not be the most romantic gift there is but according to Jon Homewood, Vice President of Sugardaddie.com, "it certainly tells you a lot about how these women feel about the state of the economy."
4. A managed stock portfolio is not too far off the mark from asking for health insurance but when discussing the most wanted gifts by Sugar babes, having a stock portfolio created and managed by an experienced financial advisor seems to be the gift of choice by more educated Sugar babes.
5. For those ladies that have not yet reached the pinnacle of Sugar daddy relationship stardom yet electronics such as big flat screen televisions as gifts along with Smart Phones and Tablets are always in demand on the list of the most requested gifts for Sugar babes. But of course, only the newest and most expensive have made the discussions so far.
So, now that we have seen the list of the 5 most requested gifts by Sugar babes, let's mention 2 that caught the eye of Sugardaddie.com's long time business consultant and former Wall Street executive Noah Van Hochman. Hochman noted that "for around $300k-$500k you may be able to have Brad Pitt show up at one of your parties or perhaps have someone like Lionel Ritchie stop by to play a few tunes." Companies like Celebrity Talent International might be able to make that happen if your pockets are deep enough.
But Hochman's favorite Sugar baby gift was from a gentleman who sent 100 lbs. of gold bearing pay dirt, just like you see on the reality television shows from Alaska where they dig for gold, to his soon to be ex-Sugar babe. He also sent her a personalized gold panning kit, saying "if she wants to be a gold digger, let her do it the right way!"
Three of the 5 most requested gifts by Sugar babes are pretty much the same as the general population might want, Jewelry, electronics and vacations, but when you have the means to put a special flair to them, the world is truly your oyster!