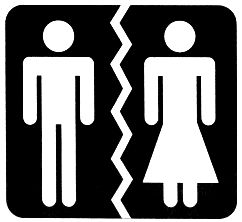 Should I stay or should I go, has come to mean more than just a popular song by a group called "The Clash." Divorce rates are climbing into the stratosphere while more and more men and women are weighing their options when it comes to getting out of ill-fated marriages. Those who decide to file for divorce are quickly finding out that there really isn't such a thing as a cheap divorce as the emotional and financial consequences of ending a marriage may be significant. But then again, its difficult to understand what are the real the costs of staying in a bad marriage?
Divorce costs should not be the overwhelming factor when deciding to end a marriage, but they do come up as a topic of discussion. But what would happen if there were ways to get a free divorce? Would the availability of a inexpensive divorce cause more marriages to end or would the lessened pressure of getting out of a marriage help keep things a bit more civil and amenable. The popular upscale dating site Sugardaddie.com was curious about some of the not-so-obvious reasons people wanted to get divorced and recently offered to cover the monetary divorce costs for three of its members if they could give a unique and interesting reason for it.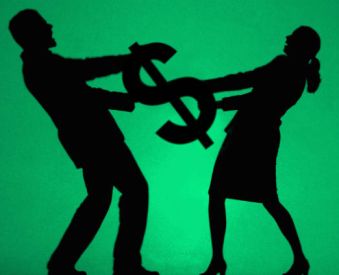 Money issues are usually one of the major contributors to the skyrocketing divorce rates, so a free divorce should alleviate some pressure and allow  the couple to carry on as quickly and painlessly as possible in their search for individual happiness. Let's face it, sometimes even the hottest flame grows cold, but this doesn't mean that two people can't have some resemblance of respect for one another. Life goes on and so must divorced people, and with the end of one part of your life you are now free to begin the next. The reasons for divorce are varied and often either very amusing or very disturbing and usually good for some great conversation around the holiday table. Just remember that the end result of divorce is Freedom.
This promotion by the well-known dating site was its way of having some fun, assisting a few of its members and celebrating the fourth of July by way of helping a few good folks in their quest for freedom! We all know that just leaving a marriage is not a guarantee that the rest of your life will be filled with joy and happiness. However, a free divorce for those who may otherwise be trapped in a purgatory of hopes and dreams gone bad can perhaps begin on a new course towards love and romance with someone better suited to for them. And of course the finest online dating site for upscale individuals, Sugardaddie.com is on hand to help them begin their journey!
It is said that marriage can be thought of as a three-ring circus, first there is the engagement ring, then comes the wedding ring and then finally comes the suffer-ring!
Free Divorce Being Given Away – huffingtonpost.com
Dating website offers free divorces on July 4th – dailymail.co.uk
Unconventional dating site hands out free Dallas divorces – culturemap.com
Website Offering Free Divorces – fox40.com
Dating Site Offers Three Chicago Couples Free Divorces – Dnainfo.com
SugarDaddie.com giving away free divorces to northern N.J. residents – Nj.com