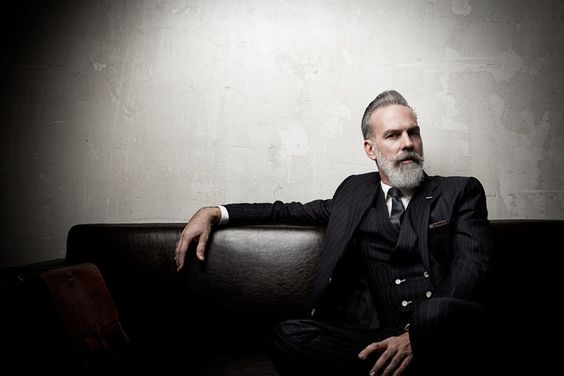 The intriguing term 'Sugar Daddy' has been thrown around for quite a while now, and although we all know what it means, have you ever thought about where this expression came from? We at SugarDaddie.com thought this was an interesting subject to investigate so we decided to dig a bit deeper and shed some light on this popular and eye-brow-raising phrase.
For all of you who are thinking: "It can't have anything to do with candy," we have some enthralling news – it actually does!
Adolph Spreckels, His Sugar Company, And His Young Wife
According to the most widespread legend, back in 1908, a man named Adolph Spreckels who was the son of Claus Spreckels, the owner of Spreckels Sugar Company, married a rather attractive woman Alma, who was 24 years younger. Since Spreckels ran a successful sugar company and was a lot older than Alma, she reportedly liked to call him "Sugar Daddy."
"I'd rather be an old man's darling than a young man's slave," Alma used to say.
However, it took about 10 to 20 years for this cute expression to catch on. Officially, the first ever recorded use of "Sugar Daddy" dates to 1923, while some manifestations claim the term occurred somewhere between 1915 and 1920. During this period, the phrase was used as a slang term for an older man who gives money or gifts to an attractive younger woman in exchange for companionship or intimacy.
The Story About Dorothy Keenan King And Her "Sugar Daddy"
The first known cultural reference of the term Sugar Daddy dates back to 27 March 1923 when it popped up during an episode of a surreal tale titled "Fat Anna's Future" that was featured in the Syracuse Herald newspaper.
The story focused on the murder of Dorothy Keenan King who had been found dead in her New York apartment. Dorothy King, also known as Dot, was a struggling actress and a former model who, after her failed career, had decided to become a "vamp" – the term then used to describe women who use their looks to target wealthy men.
According to the story, Dot had been living in a luxury apartment and had been receiving expansive gifts from a 50-year-old successful businessman who went by the mysterious name of Mr. Marshall.
"John Kearsley Mitchell, son-in-law of K. T. Stotesbury, multi-millionaire, of Philadelphia, has been revealed as the mysterious "Mr. Marshall," who was the "heavy sugar daddy" of Dorothy Keenan King, New York model, who was chloroformed to death in her New York City apartment," the New York papers Kingston Daily Freeman wrote back in 1923.
The case was never broken, but certain stories claimed at the time that Dorothy had been murdered by a certain criminal group for refusing to participate in the blackmail against her lover, Mr. Marshall. The story became widely popular and publicized, while her pet name for Mitchell – Heavy Sugar Daddy – was referred to quite often.
It caught on instantly and has been in the English language ever since. Obviously, the "heavy" part was soon lost.
The term 'Sugar Daddy' In Modern Culture
Once the term caught on, it started to spread like wildfire, despite its controversial connotation. Here are some of the examples of its usage later on:
The famous candy bar on a stick called Sugar Daddy was once called Papa Sucker, but Robert Welch, the man who invented this candy in 1925, renamed his invention 7 years later due to the rising popularity of the slang term.

Since the candy was so popular, another type of sweets was introduced in 1935 and was named "Sugar Babies."  

The phrase also entered the entertainment business and the 1927 short comedy starring Stan Laurel and Oliver Hardy was titled "Sugar Daddies."

Rock band Fleetwood Mac featured a song titled "Sugar Daddy" on their 1975 album.

Other artists who have songs of the same title:




– Jackson 5




– Thompson Twins




– Nina Sky




– Bellamy Brothers

Back in 2007, Lisa Kleypas wrote a novel titled "Sugar Daddy."
If you are interested in how things work in the captivating world of Sugar Daddies and Sugar Babies, feel free to join us at SugarDaddie.com. We can make your dreams come true, sooner rather than later.