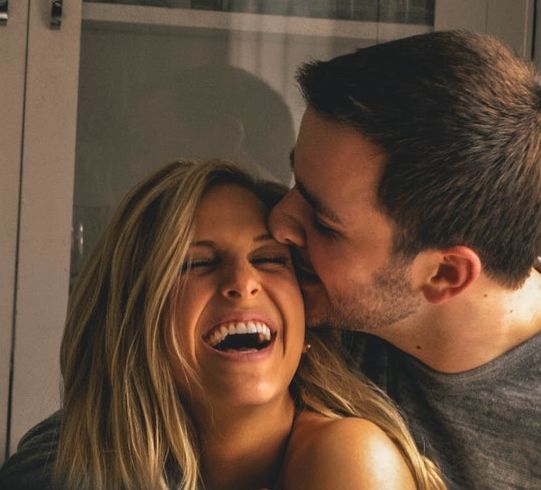 Dating seems to get more difficult as we get older, while meeting that "special someone" may truly feel like mission impossible, especially for single people in their 40s. The dating game has changed a lot over the last couple of decades and it can rather be hard to keep up with all the new trends, which is why we at Sugar Daddie decided to give you 7 most essential dating rules after 40.  
So, if you are freshly single and ready to mingle, by all means, do read on.
If you've just ended a long-term relationship, make sure you don't rush into a new one the next day. Breakups are hard and people tend to be quite impulsive when it comes to finding a rebound. It is always best to wait a bit and give yourself enough time to clear your head.
However, if you feel like hooking up with someone new right away is exactly what you need, go for it. Just be careful and think things through.
Meeting new people at a bar or at a party does have its advantages, but you will definitely want to broaden your opportunities and enter the fun world of online dating. Today, everyone is online and there's nothing to be afraid of. If you are new to the online dating game, we recommend you read a bit about all the benefits of finding love online and see just how easy and fun online dating can be. Then go online and find a dating website that suits all your needs and create your own profile there. We assure you – it is THE best way to meet quality people these days.  
Don't Be Afraid to Make the First Move
Let's be honest here:
you are in your 40s

you are a fully developed person mentally and emotionally

you know exactly what you want
…so don't waste any more time and simply go for it whenever you feel the person you like may be the one for you. This is one of the best dating rules after 40 that I myself have been given a couple of years ago. You have lots of experience and you certainly have many great things to offer, so don't be afraid to make the first move.
Although this may sound like the biggest cliché ever, it is still among the best tips one can get about dating, especially if you are over 40. Online dating is a double-edged sword as it gives single people A LOT of choices, so you have to find a way to stand out from the crowd. This brings us to our next tip:
If you truly are different and unique, not everyone will like you right off the bat and the sooner you realize this fact, the better. Do not feel bad if the person you contacted online or met in a club isn't responding right away. Give them time, and if it turns out that they simply don't like you, move on and don't waste any more time on them.
One cannot automatically click with everyone, so make sure you cherish the people with whom you do click right away!
Don't Be Too Judgy Too Quickly
Much like you don't like being judged by the people you just met, they don't like that either. Don't write someone off right away just because you don't like them completely at first. Of course, we are not saying that you should settle, but if the person you met recently doesn't seem like a "perfect match," don't break things off too quickly. Chemistry is usually something that happens instantly, but it can also come after a while, so be patient.
Whatever you do, whoever you meet, and wherever you go – make sure you are being yourself. If you are indeed looking for a long-term thing, pretending to be something you are not is never a good idea.
So there you have it – our list of important dating rules after 40. If you have something to add, do leave a comment below. And don't forget to check out sugardaddie.com – the best sugar dating platform in the US.