It is said that times are changing, but not as much as people's attitudes are!
No longer is there the question of the morality of women dating for money. She is no longer considered a gold digger, but someone who utilizes her "assets and wares" to get what she wants by dating and possibly marrying generous rich, wealthy men, those things she may never attain on her own. And these wealthy men are more than happy to afford such luxuries to them, especially affluent older generous men who enjoy the aspect of having a young, attractive woman on their arm, to be their eye and arm candy so to speak. Dating for money is mutually beneficial to all parties without any stigma attached. It is an equitable win-win relationship!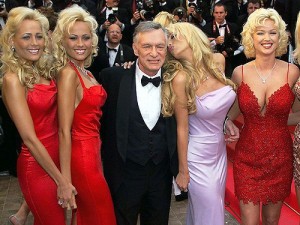 We are living in the hustle bustle digital 21st century and no longer have the time or patience to find what we are seeking in bars, or blind dates. We know what we want, and specialized, niche internet dating sites have made it much easier for women to find and date generous, men. And for the men, it is easy to peruse the profiles of eligible women's photos to see who strikes their fancy.
Continue reading