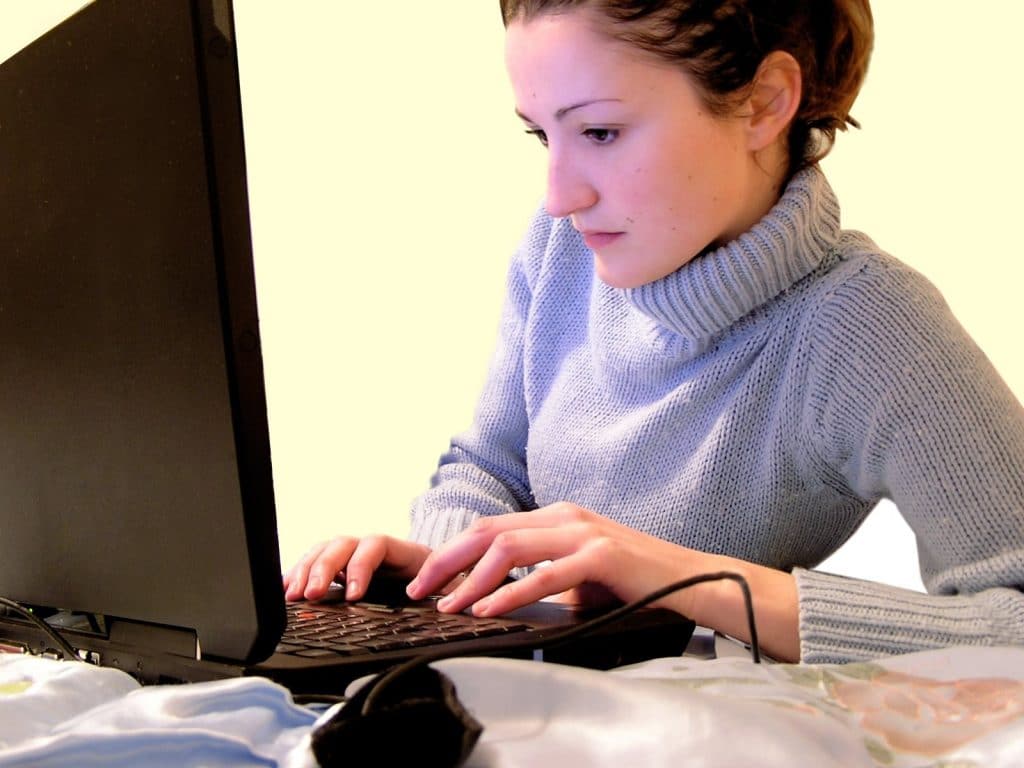 Let's be real for a second, not every person you meet online is going to rock your world and be the perfect person for you. But is every person that comes up to you in a night club or restaurant going to be the "the one"? Probably not, however the chances of you finding the perfect man for you are probably a lot better online than randomly running into that person in one of your favorite meeting places. Let's look at some the best reasons that online dating works so well for women.
Our time and energy as well as finances are generally in short supply in this day and age so any method by which we can be efficient, effective and less expensive is usually a good place to begin. The rise of Internet dating has given women the chance to accomplish all of these things without having to leave the comfort and security of their own homes. Why spend so much time at night spots talking to men with whom you eventually realize that you have nothing in common with when you can target those with whom you may have serious relationship potential before you even begin a conversation?
Still not sure about the value of a good online dating site? Here are just a view of the best reasons to join a quality online dating site. The cast of characters for you to look at is enormous! You can read the profiles and look at the pictures of hundreds of men in just a few hours to find those you may be interested in. How much time and effort would you need to put in to do this in person? Also, you are no longer limited to merely your local area, you can browse the profiles of men from any locations you feel the urge to look at. Your choices are basically limitless.

Let's remember that as you are browsing the profiles of various men, they will be looking at your profile as well. This gives you the opportunity to describe yourself the way you see fit. If you feel your profile is not getting you the responses you had hoped for, you can just change it up in a few key strokes and try something new. Many women are a bit reluctant to talk about themselves in person but thanks to online dating profiles you can be as brave and outgoing as you desire without immediately having to do this face to face. This works well for those who may be shy or reluctant to make the first move in person.
What do you know about a person when you first meet them in the traditional way? You can see his appearance, his age and that's pretty much it. As a member of an online dating site you can what city he lives in, his age, religion, education and possibly a great many other elements of who that person is. Think about how much time this saves you in weeding out those you would normally take a great deal of time getting to know only to realize this is not the person for you. This doesn't mean you won't have to clear out some undesirables from your online activities as well, but you will be weeding out those that actually do have some of your desired criteria in a partner.
Online dating has certainly become the women's choice when it comes to finding the right person for them. It is not only about the efficiency and effectiveness about meeting people online, it is also about the safety and security of getting to know someone before you have to encounter them face to face. By meeting such a higher volume of potential partners that are basically already pre-screened for the criteria you deem most important, your chances of meeting that perfect person is greatly increased. After all, isn't meeting the right person for you what it's really all about?